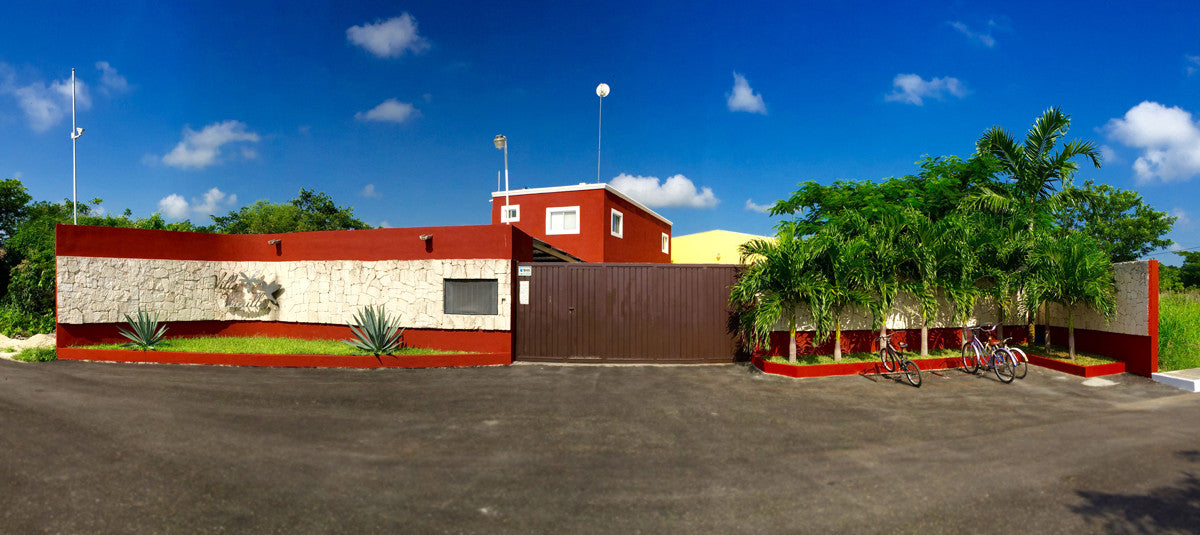 THIS IS US
In the stories of our Mexican ancestors, the tale is told of a tiny and agile bird, entrusted with the most transcendent of tasks: through its whispers, to serve as a messenger of thoughts and messages, and to sip the floral essences without causing a single petal to yield to its flight. So nimble in its dance, so minuscule in its essence, so fragile yet endowed with magic. It is the hummingbird, the ethereal and intangible image of messages that reach the heart. So subtle and sublime that it appears as a dream reflected in its colors and its light. Just like the feelings that are conveyed in the sharing of a moment, in an embrace to the heart, and in the memories of magical moments that come from the scents and flavors of vanilla.

In the year 2005, carrying a hummingbird as a messenger, Villa Vainilla was born. A dream conceived by father and son, merging their knowledge and experiences. By the year 2006, Villa Vainilla had already established itself as a leading vanilla producer in Duty Free stores. Over these almost two decades, Villa Vainilla has solidified its position as the primary steward of our endemic flavors for Duty Free worldwide. We have created brands that celebrate these culinary treasures and carry a piece of Mexico to the world. We take pride in being a brand of excellence, which is why we hold BRC, Kosher, and Halal accreditations — global certifications that guarantee our products.

Our presence is showcased at various international food fairs spanning three continents: Anuga and SIAL in Europe, NRC and Fancy Food in America, Foodex and Gulfood in Asia. And now, with great pride, we proclaim that Villa Vainilla has expanded its domain to the far corners of the globe. The Maya women communities of Yucatán, the farmers of Veracruz, and the great team that has become the extended Villa Vainilla family, we are now like the hummingbird, spreading messages of love throughout the world, through the warmth that vanilla imparts to the hearts that receive it.